* Norris Lake
* Dale Hollow Lake
* Center Hill Lake
* Douglas Lake
* Watts Bar Lake
* Cherokee Lake
* Kentucky Lake
* Pickwick Lake
* Old Hickory Lake
* Percy Priest Lake
* Tims Ford Lake
* Chickamauga Lake
* Boone Lake
* Reelfoot Lake
* Woods Resevoir
Georgia Lakes
* Lake Lanier
**North
**South
* Allatoona Lake
* Lake Blackshear
* Nottely Lake
* Lake Blueridge
* West Point Lake
* Lake Eufaula
* Lake Chatuge
* Lake Burton
* Lake Thurmond
* Lake Oconee
* Lake Jackson
* Lake Weiss
* Lake Andrews
* Lake Sinclair
* Lake Rabun
*Lake Hartwell East
*Lake Hartwell West
*Russell Lake
Alabama Lakes
*Lake Eufaula
*Guntersville Lake
*Logan Martin
*Pickwick Lake
*Weiss Lake
*Wheeler Lake
*Wilson Lake
Kentucky Lakes
*Lake Barkley
**North
**South
*Barren River Lake
*Cave Run Lake
*Lake Cumberland
**East
**West
*Dale Hollow Lake
*Green River Lake
*Kentucky Lake
**Central
**North
*Laurel River Lake
*Nolin River Lake
*Ohio River (Dam to Golconda, IL)
*Ohio River (Golconda to Elizabethtown)
*Rough River Lake
*Taylorsville Lake
Missouri Lakes
*Bull Shoals East
*Bull Shoals West
*Lake of the Ozarks NE
*Lake of the Ozarks SE
*Lake of the Ozarks W
*Mark Twain Lake
*Mississippi River
*Pomme de Terre
*Smithville Lake
*Stockton Lake
*Table Rock Lake
*Truman Reservoir N
*Truman Reservoir S
*Lake Wappapello
Lakes of the South.com offers high quality lake
maps.
Lake Maps are available for all the lakes listed on this page.
Our Lake Maps are accurate, detailed lake maps.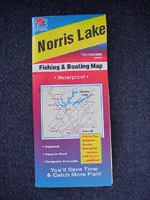 These High Quality Maps are printed on a waterproof,
buoyant and tear resistant material. Each has a
lat/long grid and GPS coordinates also showing lake facilities including depths, marinas, boat ramps,
campgrounds, river miles, river channels, and fish
attractors. Fishing tips and techniques are included.
Size - 24 x 36.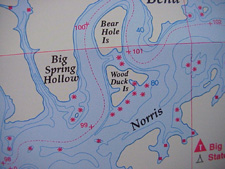 Depth Contours
Structure
Lat/Long grids
GPS coordinates
Boat Ramps
Fishing Tips & Techniques
Large scale easy-to-read maps
Tear resistant and waterproof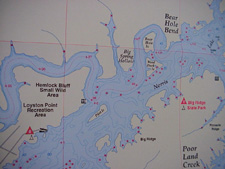 Purchase these Lake Maps for $16.95 which includes
shipping and handling.
These maps can be purchased with credit card through
our pay pal account.
CLICK BELOW
Please specify which Lake map you want when processing your order.
Or send check or money order for the amount of $16.95 to:
Hawthorne Investments
120 Suburban Road STE 201
Knoxville, Tennessee 37923
*A percentage of the proceeds from these maps go towards Lake Clean-up Projects!!
Help Keep Our Lakes of the South Clean!!!

*Lake Apopka
*Lake Beauclair
*Lake Cannon
*Lake Carlton
*Lake Connie
*Lake Dora
*East Lake
*Lake Eloise
*Lake Eustis
*Lake George
*Lake Griffin
*Lake Haines
*Lake Harris
*Lake Hartridge
*Lake Howard
*Lake Idylwild
*Lake Jessie
*Lake Kissimmee
*Little Lake Harris
*Lake Lulu
*Lake Mirror
*Lake Okeechobee
*Orange Lake
*Lochloosa Lake
*Lake Rochelle
*Rodman Reservoir
*Lake Roy
*Lake Smart
*Lake Spring
*St. Johns River
*Lake Talquin
*Winter Haven Chain
*Lake Winterset
*Lake Yale

*Cedar Creek Lake (out of stock)
*Choke Canyon
*Lake Conroe (out of stock)
*Fayette County Lake
*Lake Fork Reservoir
*Lake Houston
*Lake Livingston (out of stock)
*Lake Meredith
*Lake O' the Pines (out of stock)
*O.H. Ivie Reservoir
*Lake Palestine
*Possum Kingdom
*Lake Ray Hubbard
*Lake Ray Roberts
*Richland Chambers
*Sam Rayburn
*Lake Texoma
*Toledo Bend
*Belton
*Bob Sandlin, Monticello & Cypress Springs
*Buchanan & Inks Lakes
*Caddo
*Canyon
*Eagle Mountain
*Grapevine
*LaVon
*Lyndon B Johnson & Marble Falls
*Stillhouse Hollow
*Tawakoni
*Travis
*Whitney
*Wright-Patman
Arkansas Lakes
*Beaver Lake
*Bull Shoals
*Dardanelle
*Greers Ferry Lake
*Millwood Lake
*Norfork Lake
*Lake Ouachita
*Lake DeGray